Most of you guys know, or know of, my 4.3Runner, as it's been a project I've been working on for quite awhile. So I'm just going to do a mod-list, and a bunch of pictures to start this thread off....
Started as an '87 4Runner SR5 Turbo (which were only available with an auto). It had been run out of oil before I got it, so engine swaps happened. First a non-turbo 22RE which had been cared for even worse than the 22RTE, which lasted 1k miles before popping a head gasket.
Now:
92 Chevy S10 Blazer Central Port Injected 4.3 V6 and 4L60 Auto trans
Advance Adapters adapter to Toyota gear-drive transfer case
2" 4Crawler body lift and motor mount spacers
Advance Adapters bolt-on motor mount adapters
Budbuilt Tcase crossmember and skidplate designed for the 2" drivetrain lift
Gas tank remounted on the driver's side, and lifted 2"
Smittybuilt front bumper
4xInnovations rear bumper with Class III receiver hitch, also designed for the 2" body lift
2" leaf spring blocks on stock springs (probably sagged at least an inch)
Extra tension in the front torsion bars
Pilot H4 headlight conversion housings
Monroe Gas Magnum rear shocks mounted at an angle for more effective travel
35x12.5r15 Cooper Discoverer STT tires
'82 Supra rear LSD in the front
Flowmaster Delta 40 Muffler
I have a '95 Land Cruiser rear axle to go in it (disc brakes, full-float hubs, electric locker), but I need to switch to 16" wheels (I have...just need tires) in order to run. I also have 3" lift Skyjacker leaf springs that will go in at the same time.
Early pic of it (just after painting the wheels)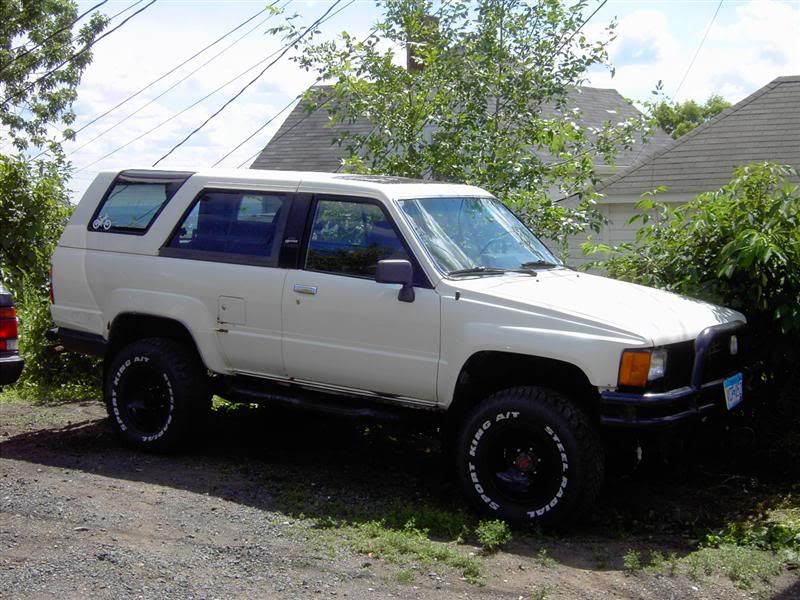 22RTE out
22RE in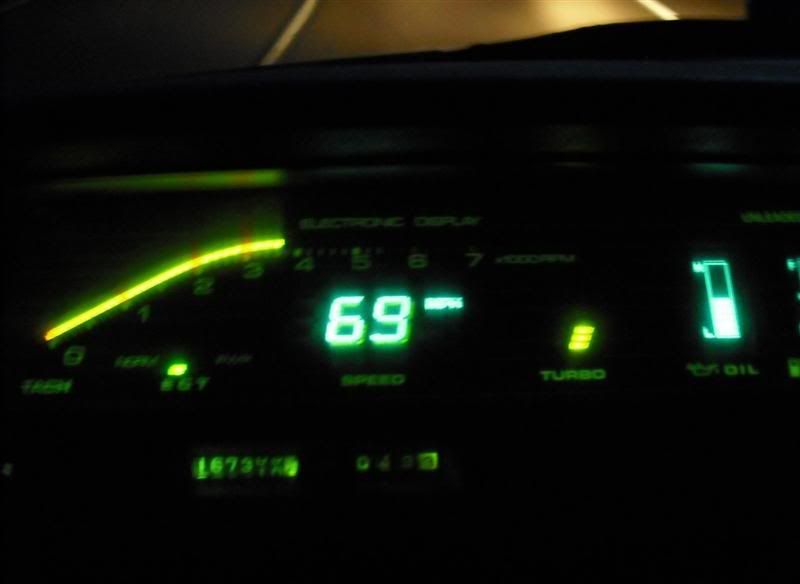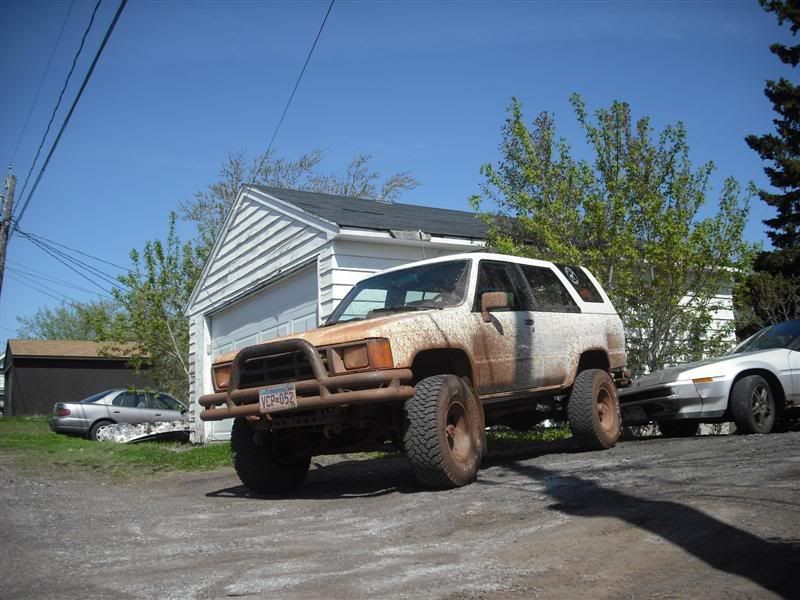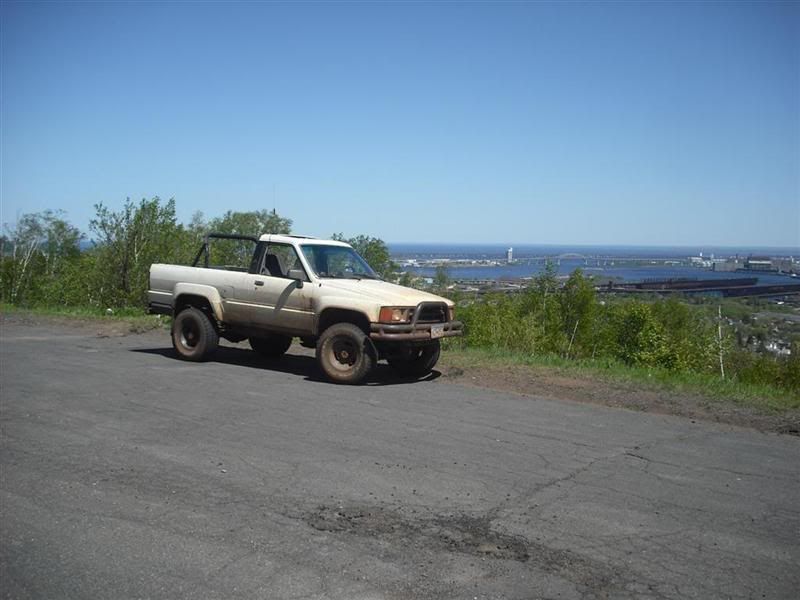 donor truck 2 gives up the goods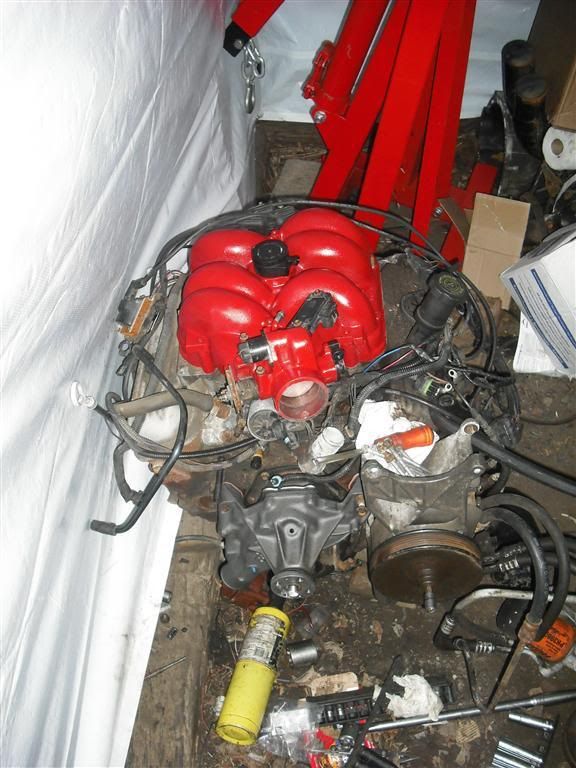 early test-fit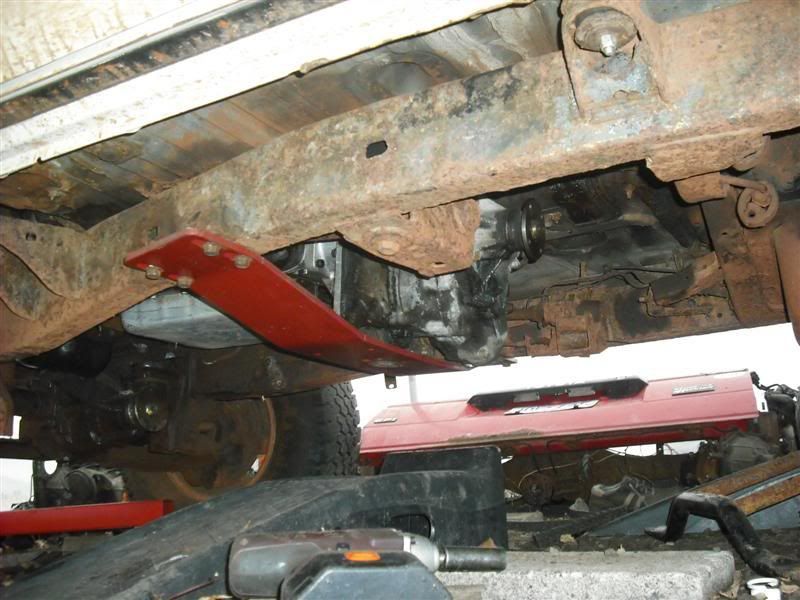 trans temp gauge in place of the altimeter

FJ80 rear axle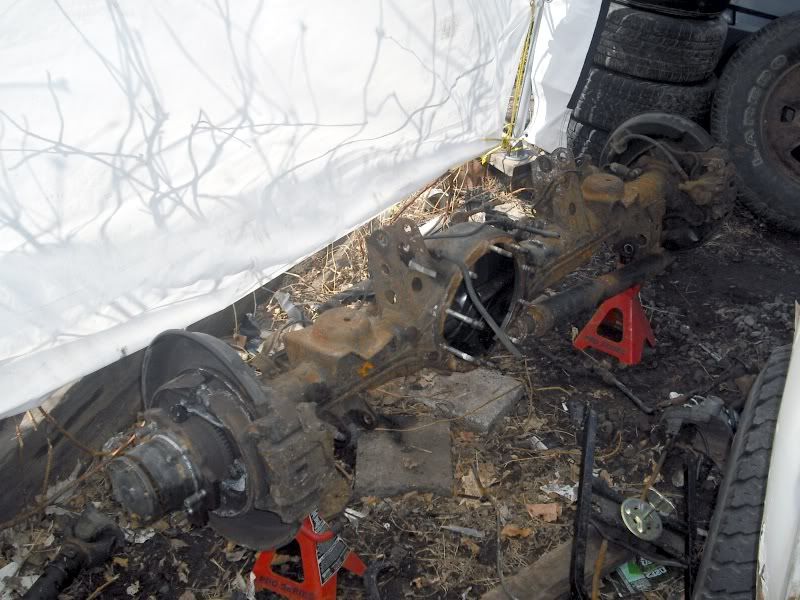 Elocker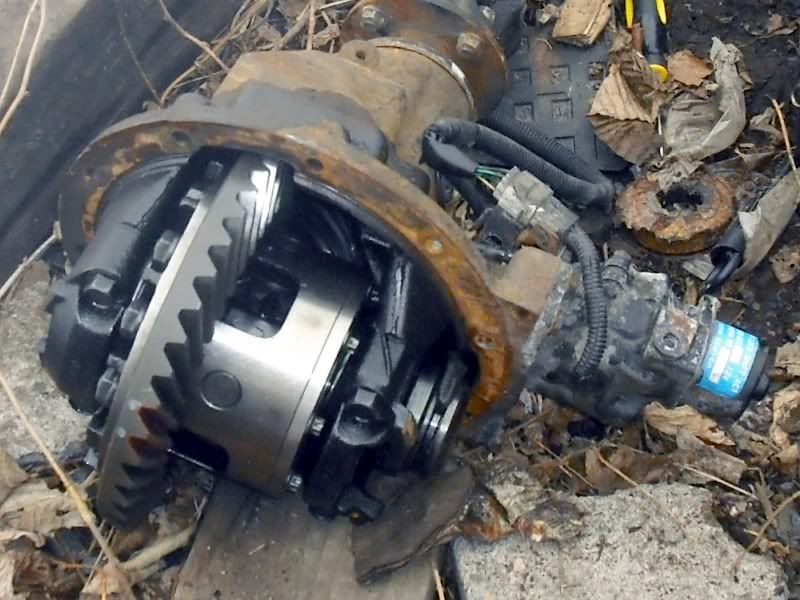 Switches!!
wiring
making hood clearance
front LSD install
Custom power steering line with chevy fittings on one end and toyota on the other
Stupid old bumper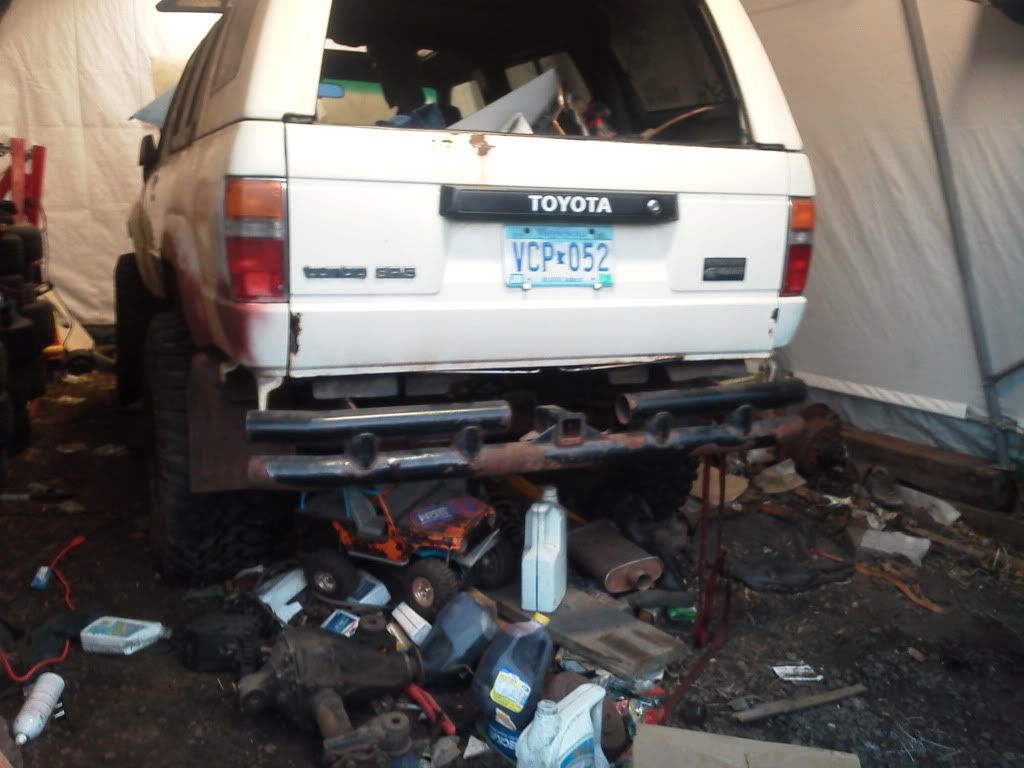 Awesome new bumper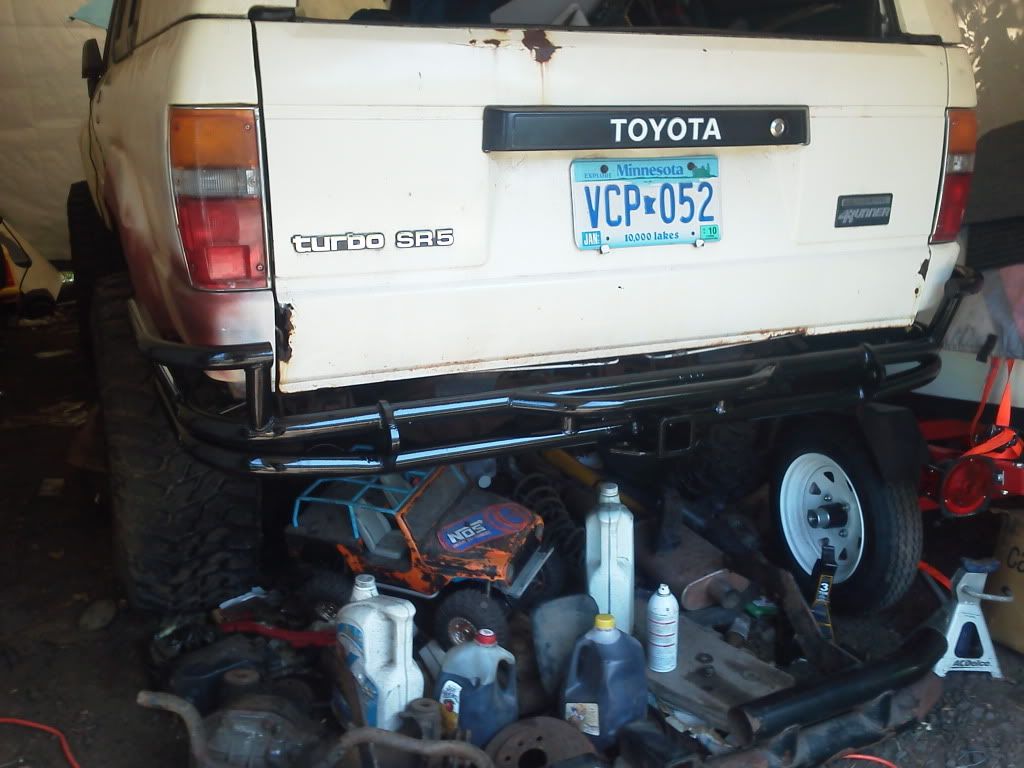 Shocks mounted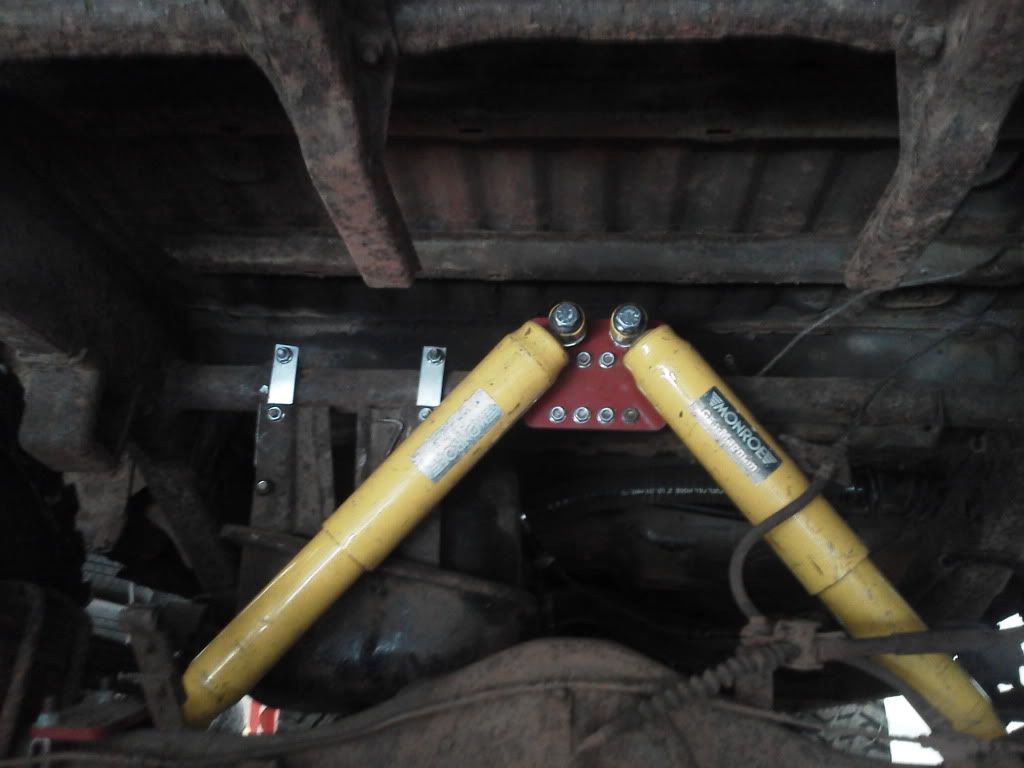 Cowl Hood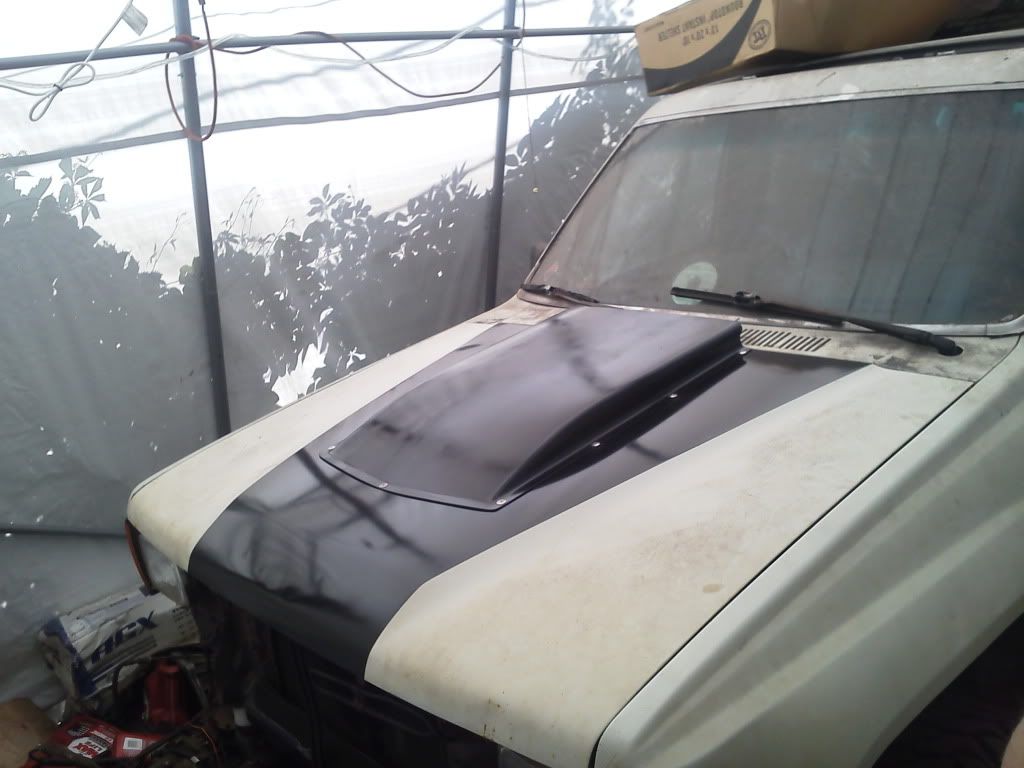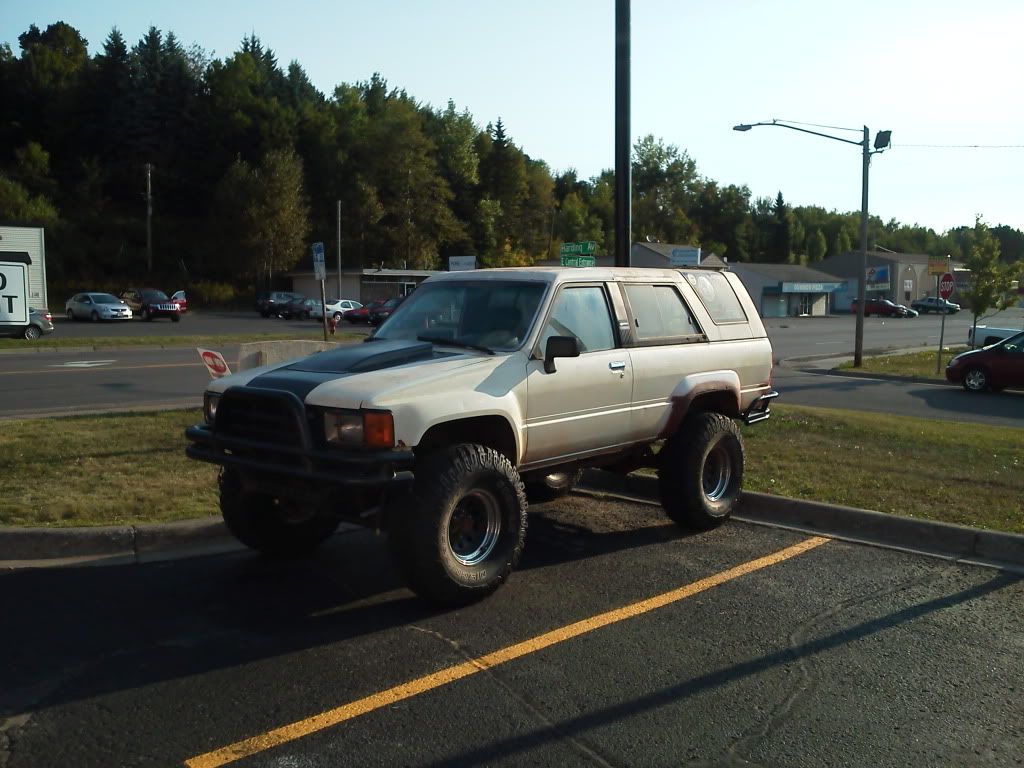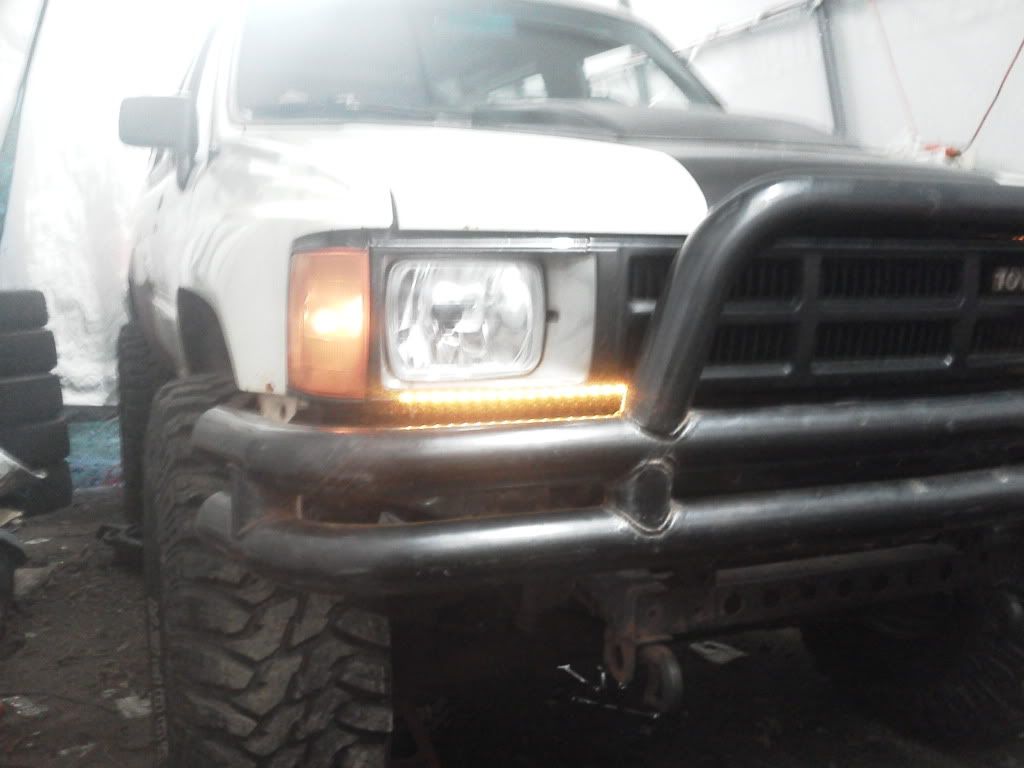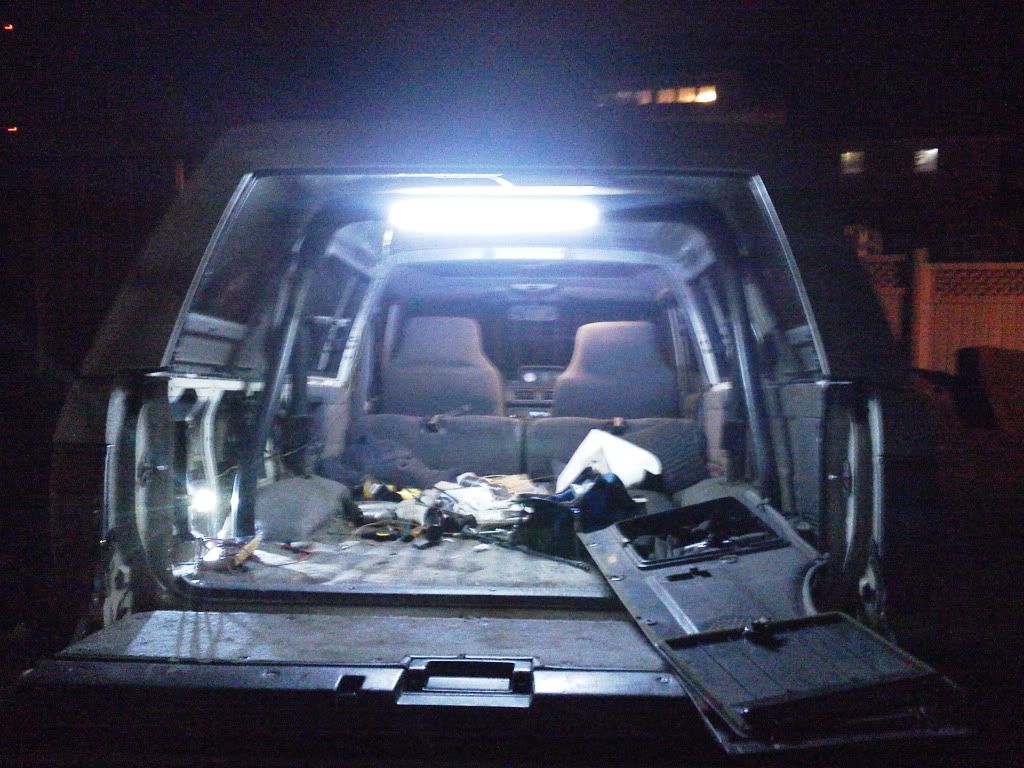 OE '98 4Runner 16s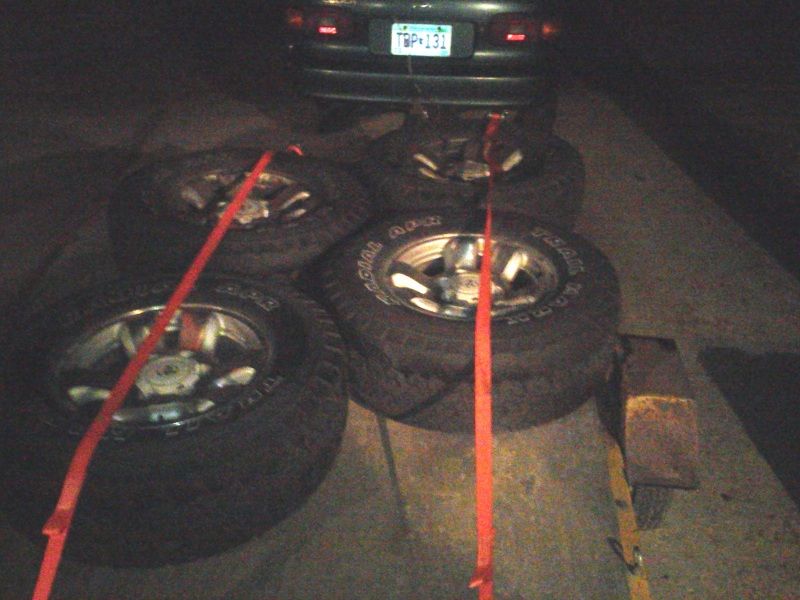 USB cable: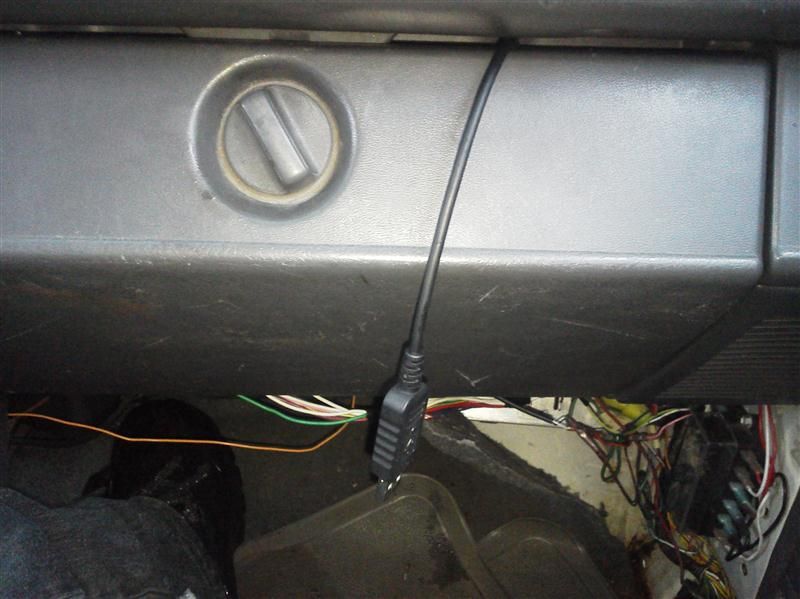 Tunerpro