So I've got this e39 540 touring automatic, all of these came as autos in the US, and I've had it now well over a year. Going strong. I didn't want an auto but really wanted an e39 touring in alpineweiss, and after driving a bmw v8, it'll be tough to go back to any of the 90's or 00's 6 cylinders. Bought this, and love it. Months into having it a check engine light popped up and all indications pointed towards a motor tear down essentially. Instead of that I looked into motor swaps. Not having a garage or any tools that made it tough. Bought stripped m5, stored it a buddies, spent $800 at harbor freight, took over a horse barn for a few weeks, and completed 2 full swaps, my m5 swap and a 6 cylinder swap for the TI I drove out here.
The m5 swap wasn't just straight forward, it bolted in but needed some stuff to be modified. Some engine bay stuff sits different, exhaust is different, auto to 6 speed swap so need the clutch, some wiring, etc. Also swapped the limited slip diff, the bigger m5 brakes, and an illuminated and weighted knob from a brand new m5 (have yet to wire it in). BMW is super integrated with their newer electronics which makes swaps a pain and expensive if not impossible. The DME (ecu), ignition key, and EWS (immobilizer) all require matching codes. So swapping any of these parts without the dealer coding, or setting up a computer of your own for coding if you dare take that on, will disable your car. I was able to take all these parts from the m5 so I got around that. Since I don't have the m5 door lock I have to carry 2 keys around though, one to open and one to start the car. The key also holds the information for interior gadgetry. So my memory seat function doesn't work, my auto down windows (up works though??.....), no clock on my radio, steering wheel controls, and I'm sure a few other things.
So this ordeal isn't over yet. The m5 has since been crushed and scrapped due to time restraints and I have since learned that the 540 and m5 do not run on the same fuel pressure or same pump. I need to go from my 43 psi setup to the m5's pressure of 73...not cool. Thinking Walbro 255, m5 fuel filter and regulator. The filter and regulator on these cars are essentially one unit. The regulator is NOT on the fuel rail, weird I know. I was curious about the power of my car, I felt it slowed down a little in the higher rpm's and that would probably explain it. I need to replace a leaky coolant hose, need to swap my door lock to the m5 one, finish coding my car, buy some plastic engine bay m5 stuff, etc etc. Quite a bit more to finish up but nothing stopping me from driving the car.
Last weekend I finally had some time off, and the car being in reasonable condition I decided to go the the 5 series show that was going on. Took best in e39 chassis class, I was surprised and excited naturally. Lots of lookers, lots of talkers, and apparently enough votes. Was a great show with many fantastic cars, so jealous of the e28's. Definitely would love one of those as my next fun car (as I work towards an air cooled 911)... Thoughts of trying to trade the wagon for an early 911 keep going through my head, but I'd prefer to just add to my cars lol. Won't be happening in the near future, but I can't wait until I can get one.
Pics anyone?
I LOVE Mt Hood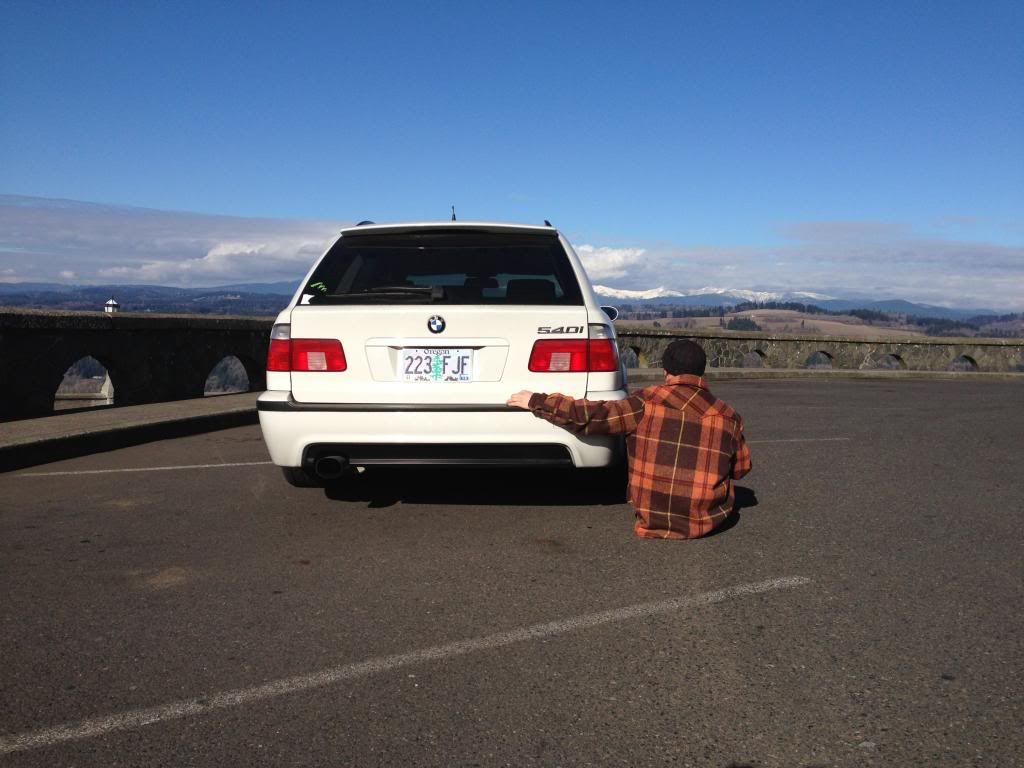 600 miles in a snow storm for a camping trip. BMW traction control is second to none, while the drive was scary at 60 mph sometimes, the car did amazing.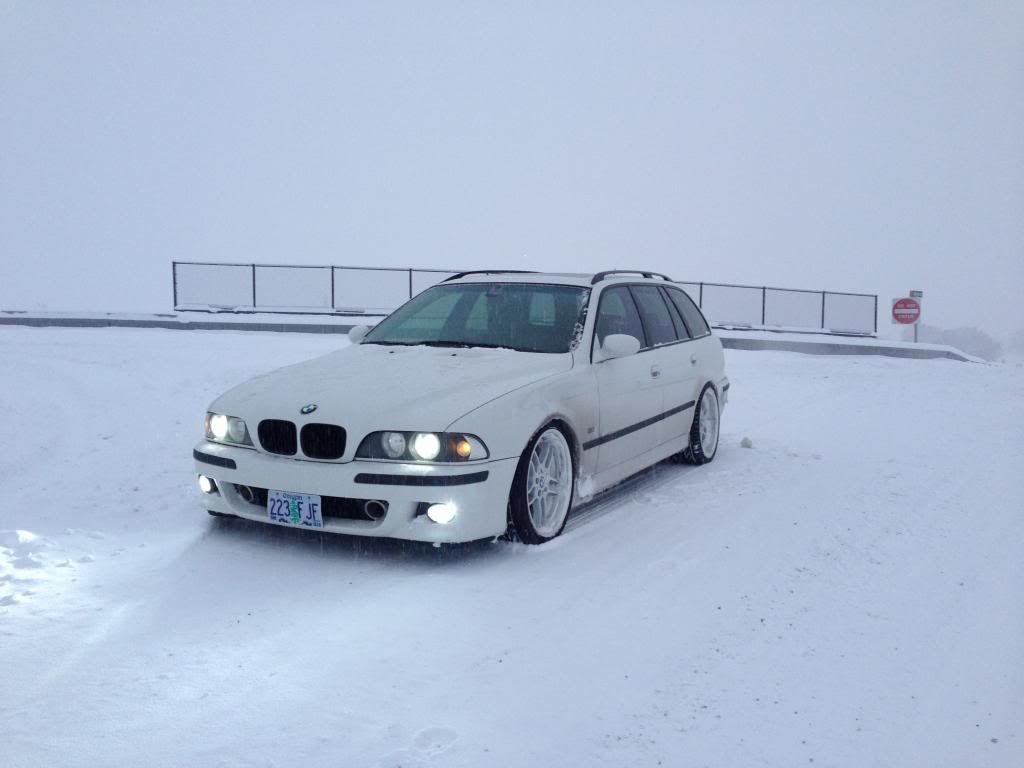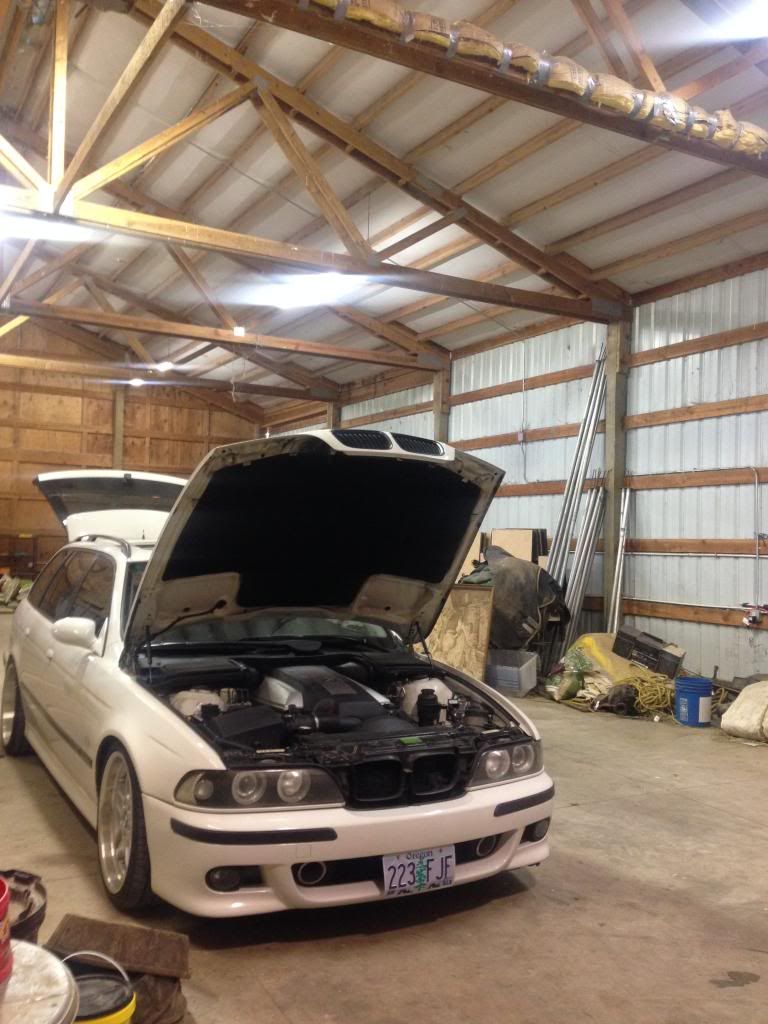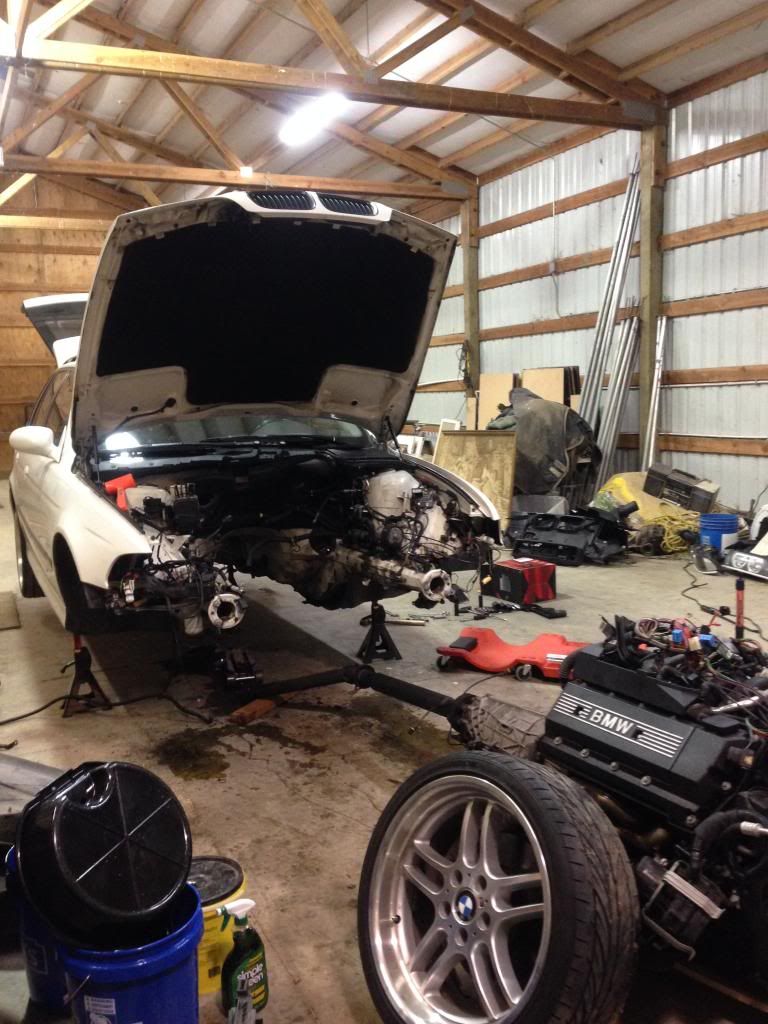 pushing the motor into my car was almost overwhelming. I was so excited.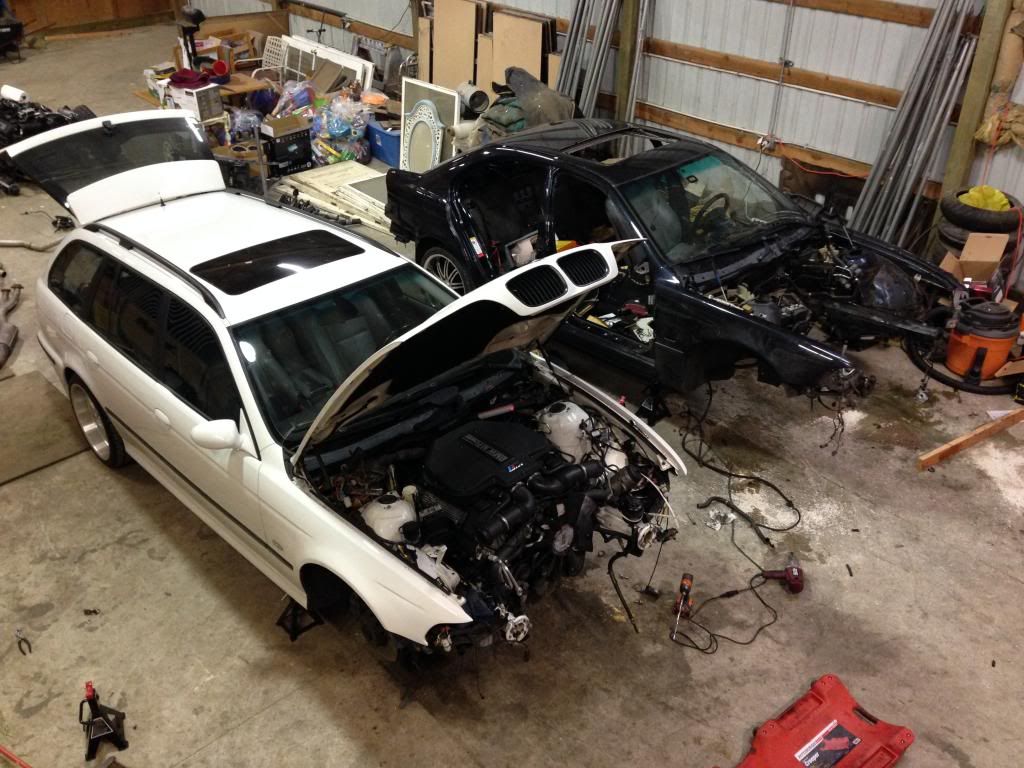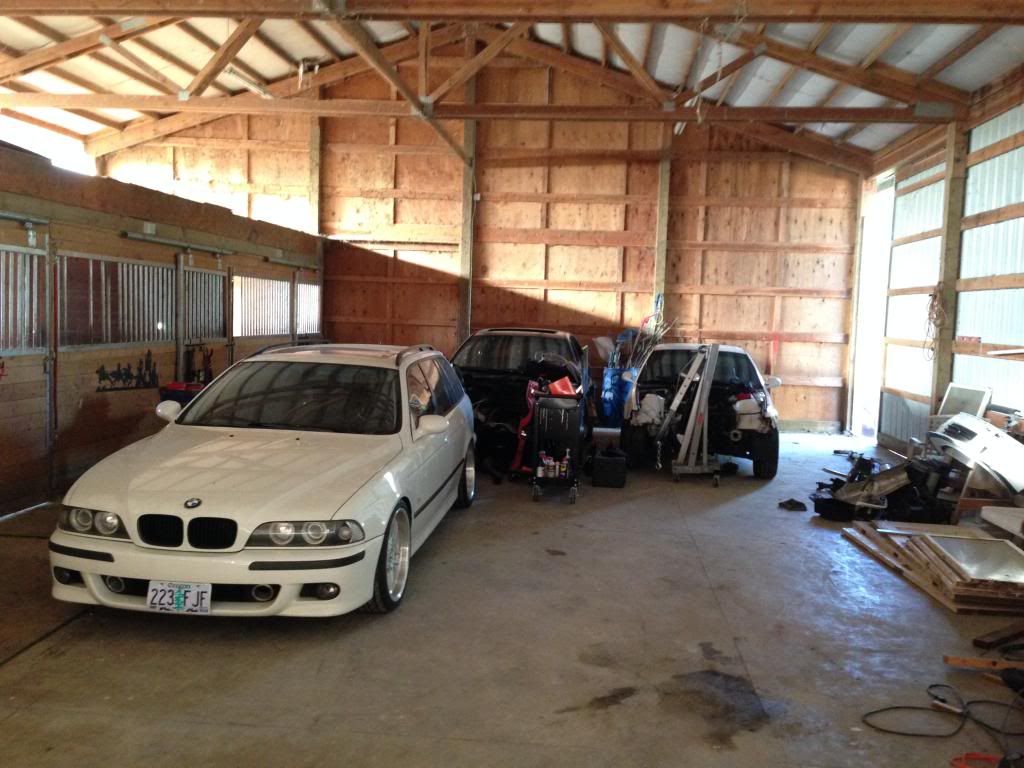 this car has some of the best stock seats I've ever sat in. Supple leather, soft padding, incredible bolstering. BMW is my marque for sure.