I didn't sleep much last night, so I want to bounce some of this off some other guys that might be able to help me diagnose what's going on.
If you didn't see my Facebook post last night. My car ('92 Celica ST, 1.6l 4AFE, would have rolled over 200k miles if it had made the trip yesterday) was running perfectly, had the cruise set, and all was well. I came to an uphill, and as the engine loaded up, it started knocking bad. I hit Cancel on the cruise, and bumped it into neutral, and the engine stalled. I coasted to the side of the road, tried restarting it, and it coughed and tried to start, but wouldn't....
Pulled the dipstick, and it was dry (last checked a few weeks/couple hundred miles ago). It's overdue for a change....but not terribly. Connector on the oil pressure switch for the idiot light disintegrated when I did the timing belt a couple years ago...so oil pressure unknown.
While I was waiting, I pulled the valve cover....found nothing out of the ordinary.
Had it towed home last night (spent 4 hours on the side of the road past Iron River, WI....ugh), and I've started looking into things.
Compression test this morning: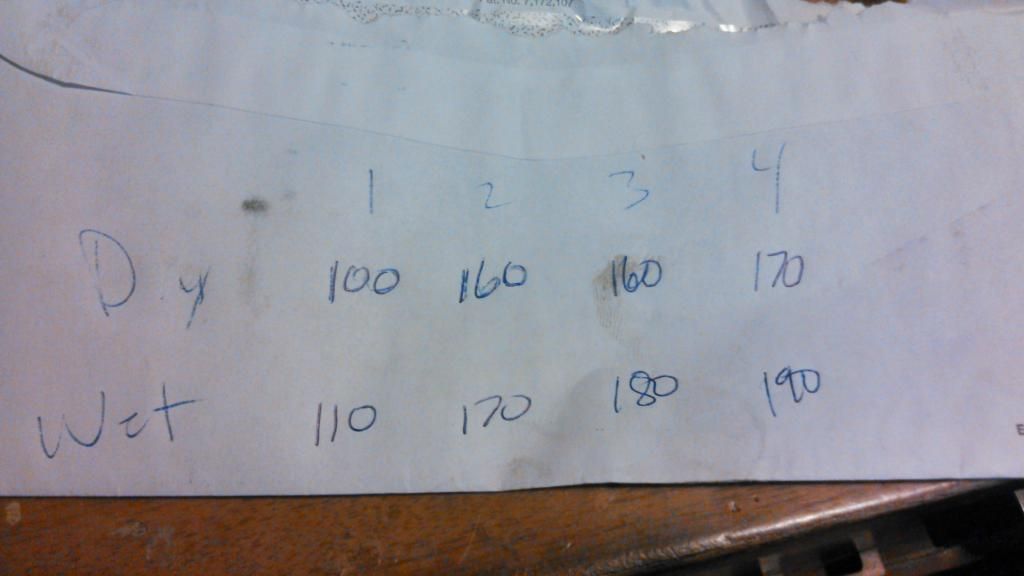 Alright, slight problem....but I would think it would still run. I don't know that I've ever done a comp test on this car, so I have no idea if this is a symptom of what happened. Also, could hear the knock, even just with the starter turning over....something is loose
I think I'm going to drain the oil, to see what it's condition and quantity is....and see how much of a PITA it is to drop the oil pan.