Well, I'm lazy and am just going to cut/paste from another forum, so if the text is weird, too bad lol.
it's called "project darkside" as a joke because I moved from toyota over to jeep.
Well, several months after talking about getting a jeep, and a few months after actually getting some jeeps, I am finally starting to work on a jeep project.
Plans for the near future are:
4.5-5" Lift Welded rearend
31x10.5's
Mini-Boatsides
Raised Gas tank
Custom Bumpers front and rear
Berliner interior/ partial exterior.
The first order of business was tearing my parts jeep apart. I bought it primarily for the lift parts, but am keeping all the drivetrain stuff, and a few other body parts. Here's what I started with, 5 minutes after I got it off the trailer my co-worker was already trying to steal stuff from it haha
I tore into the motor/tranny/tcase first and get it out of the way,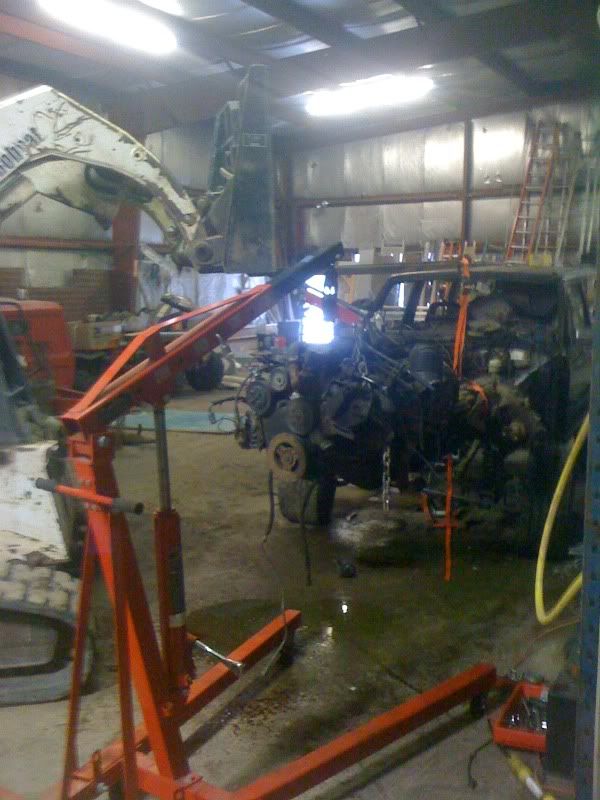 Next came the axles/suspension (and no, I was NEVER under the jeep when I had it up on the bobcat, safety first haha)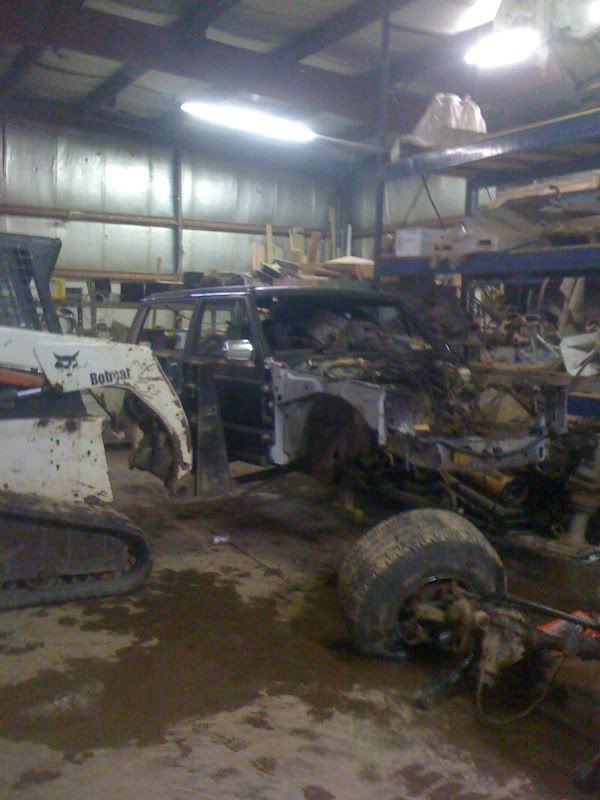 I was actaully pretty amazed how fast it came apart, I've only really put about 4-5 hours into it, and that includes a little time playing with my other new toy.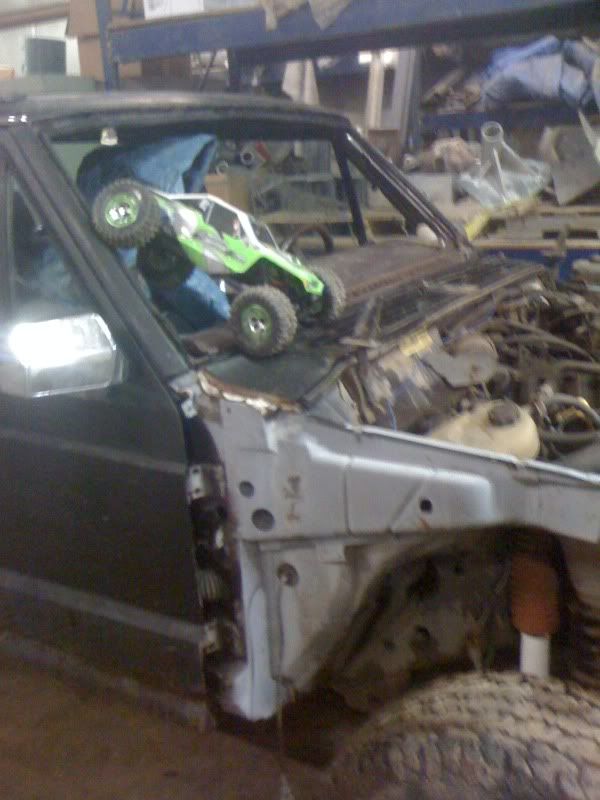 The 4dr is licensed and insured so I took it down to the shop and took care of the fender flares, trimmed the fenders, did the rear hack and fold on the quarters, put a new serpentine belt on, and started ripping out the carpet. A fairly productive afternoon.
Nastyness under the rear fenders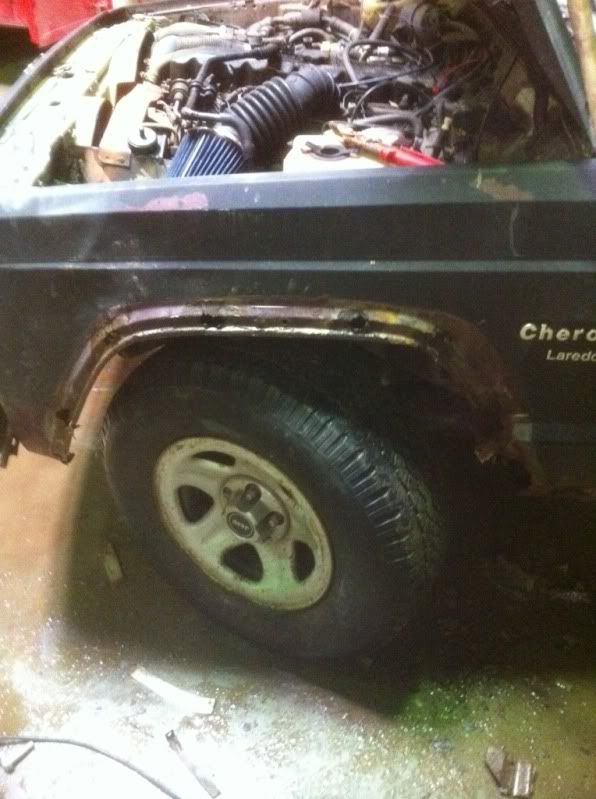 Trimmed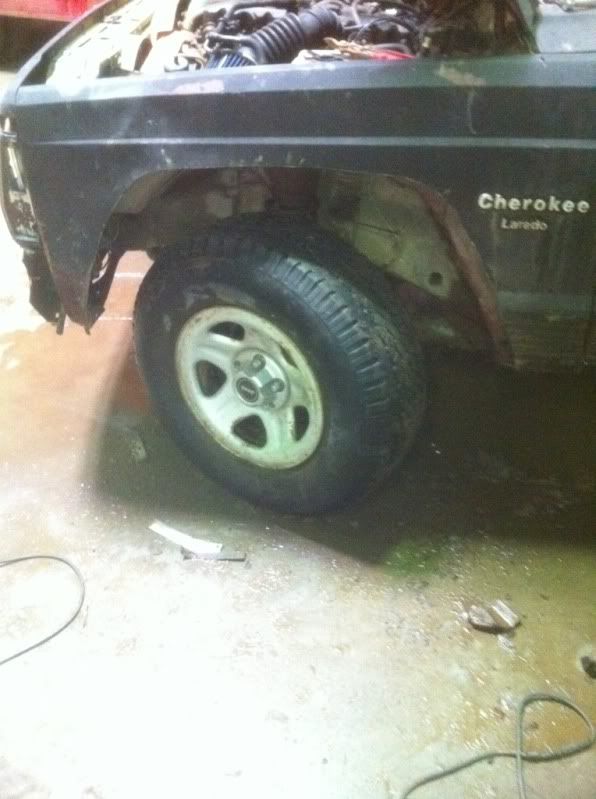 And the rear hack and fold (which I would hate to do on sOmething that the paint mattered)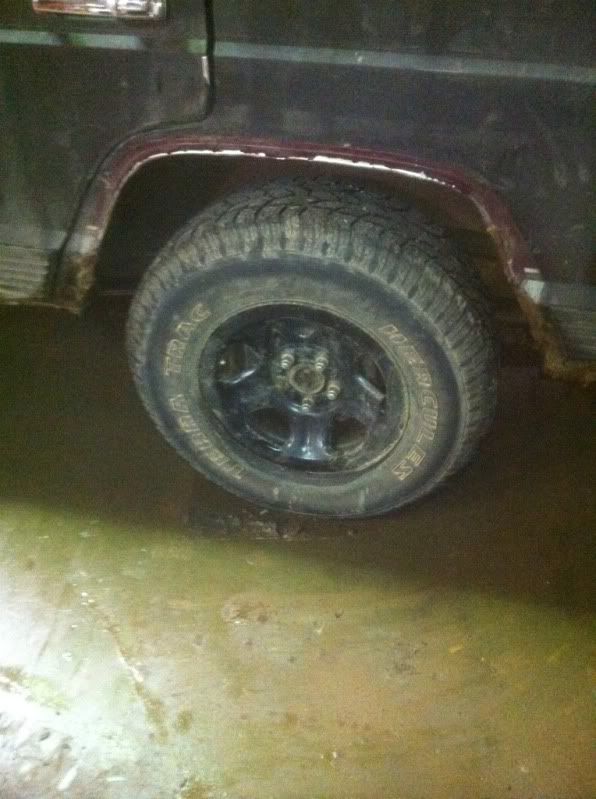 Well after 3-4 days driving it I noticed that the jeep was getting worse MPGs than my silverado, and I quickly discovered that the tank was rusting out and gas was seeping through it...
So, it looks like I'll be starting with the gas tank relocation before the rockers
:)
I've got everything measured and marked, and I'll start cutting tomorrow.
I also decided that I'd only gain another 1.5" at the rocker if I cut into the doors as high as I could, which made me quickly decide that I was going to cut as high as I could with out door mods.
Proof of progress!