Many of you guys may remember this car, or the other XT6 that donated the front clip to this one. Well, pretty sweet car, but I just don't have the ambition to work on it right now. My Celica is a sweet DD, and the 4Runner and Brat are doing just fine as money pits.
The good: Strong running ER27 (2.7l Flat 6), 116,900 miles
4EAT in great shape
KYB GR2s all around (I bought the rears new, fronts were used but in decent shape), WRX springs in front, Eibach 250 lb/in in rear
EJ front knuckles/axles ('92 Legacy L FWD, to be exact)
Ver 1 WRX front brakes (same size as Turbo legacy, 2.5 RS etc. Probably same pads as early t-leg)
Brand new Beck/Arnley Nissan 200SX rear calipers (Just installed a couple weeks ago, for rear ebrake conversion)
New Bosch plug wires, NGK V-power plugs, Beck/Arnley 02 sensor, and starter brushes all installed shortly before the accident
A LOT of spare parts. Like, it will take me some time to gather it all up, and more than will probably fit in the car. Power steering pump (no brushes), engine sensors, lots of interior trim, I can't even begin to list. The car came with a few large containers full of spares when I bought it, and I've parted out a car since then....
Dash trim is in great shape. Has aftemarket (off-brand, meh) CD deck with USB/SD slots for MP3 playing. Has the correct dash kit, didn't come with instructions, so the outermost trim piece isn't held on correctly....not sure what's up there.
I could include a Part-time 4WD Hi-lo 5MT transmission. With starter, rear diff, flywheel, and crossmember. Most of the parts needed for the conversion (should just need pedal box and shift linkage)
The not-so-good: It's been driven less than a mile in 3.5 years. Surface rust on pulleys, old oil (Mobil1 Synthetic, though), gas tank is and has been mostly empty.
A mouse moved in for a bit during that time. The glove box is full of chewed up insulation, and the blower motor is ruined (will include a new one).
The passenger side rear taillight housing is not sealed to the body, so the trunk gets some moisture in it. Bottom of that quarter is rusted through, carpet is pretty skanky, and all the cardboard pieces in the trunk have long since been tossed.
It was broken into before I got it. Only evidence that remains is the door handles (yes, BOTH of them) were replaced, and have been spray painted. Also, the metal around them is slightly munched. Not too bad, but evident
Can't seem to find the lower half of the airbox....
No ebrake. XT6 handle and cables still installed (Ziptied to the front swaybar....). Will include Legacy handle and cables that I used in my Loyale wagon for rear handbrake.
Rear sway bar not installed.
Will come with 15" Legacy steelies with worn out (but holding air) all-seasons.
The bad: It's been crashed at least 3 times. When I got it, both rear quarter panels had been repaired. Cracked/peeling bondo on one, and the inside of the other quarter is red, and the places where it was welded on are beginning to bubble.
Had someone pull out in front of me in August of 2009, I got totally screwed, and couldn't get a dime from the woman who did it. Radiator support was pretty munched, passenger side frame rail is slightly bent just in front of the engine crossmember. I fixed it with a high-lift jack and hammer and the body panels off my '88 XT6 that I parted out. The bottoms of the fenders are rusted off in the back, so they're not really attached, and nothing lines up very well. Hood hinges had to be modified to turn the hood off to one side to get it to line up correctly. Passenger side headlight cannot open entirely as it sits, it's set back significantly compared to the hood and such, and hits the hood before up completely.
Pics...
New parts that went into it the winter after I bought it. Rear shocks, springs, plugs wires, and 02 sensor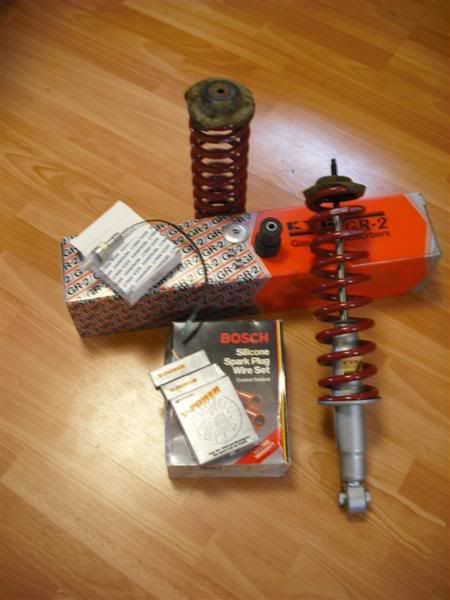 Crash, August of 2009
Kink in the frame rail. But it's in front of all suspension pickups
How it looks now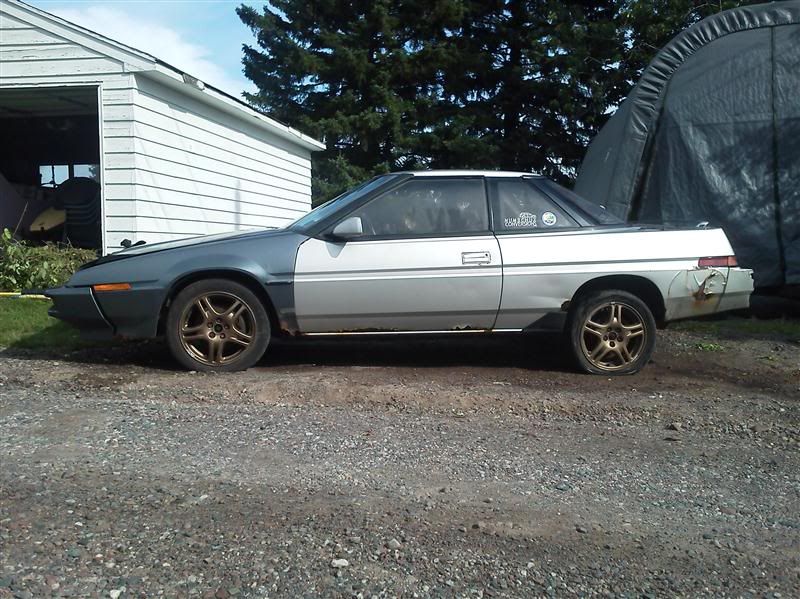 All these body panels are bolted on tight, and hood is latched....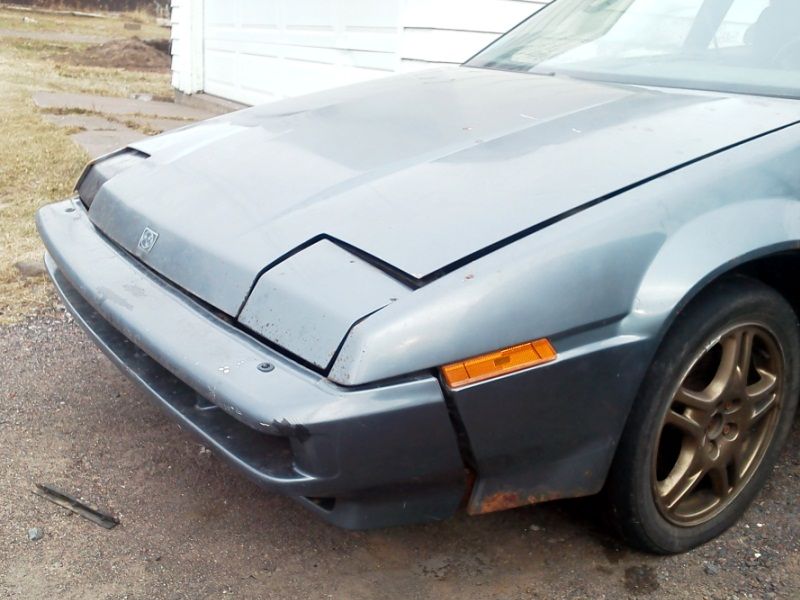 Tires, headlights, and insurance are the only reasons I don't drive this, it has started every time I've needed it to (as long as I remember hook up the MAF). Comes up to temperature and the coolant system doesn't leak
Looking for $1,000. Pretty firm on that, but cash talks, certainly open to trades. Would definitely trade for some new 315/75r16 Mud-terrain tires.
Seriously, there's $400 in Power Steering pumps here (these electronically powered hydraulic pumps are very common for hot rods and rock crawlers)....