Why not piss off some ford guys...
1985 Ford Mustang LX:
6.0 LQ4 out of an 03 2500hd
T56 built to hold 800ftlbs
Sub frame connectors
10pt roll cage
Flaming River manual steering rack
5 lug swap
FR500 rims- front: 17X9, rear: 17X10.5
8.8 axle with posi
Plan for the car is to be close to 2800lbs and around 400hp when it first comes to life. The end plan is to put a s375 turbo on it and push the transmission to its limits.
Car is currently completely gutted sitting on an old metal barn door with castors welded to it. No suspension to speak of yet since I still need to order it. I'm hoping to have it as a rolling shell by the end of next month.
It should end up looking something like this:
AJE Racing tubular k-member, tubular front lower control arms, tubular rear control arms uppers are adjustable, t-56 cross member, ls style motor mounts and coil overs for the front. $2000.00 suspension package that I picked up for $1619.00 shipped thanks to military discount and a 10% off sale on packages AJE had going on.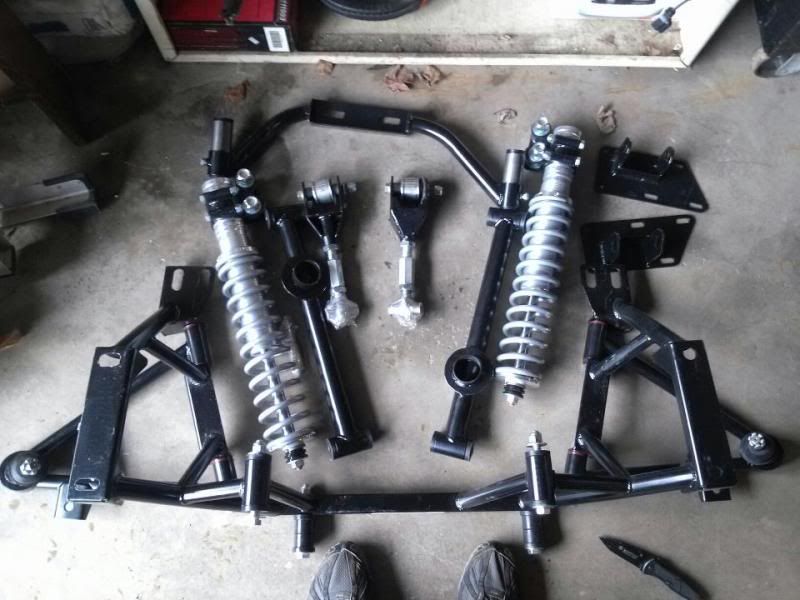 Custom made headers. Started life as F-body headers and have extra bungs welded in for a wide band. Guy spent about $800 to build them. 1 7/8" primaries with 3" collectors. Extra bung welded in for a wide band. Got them for $400 delivered.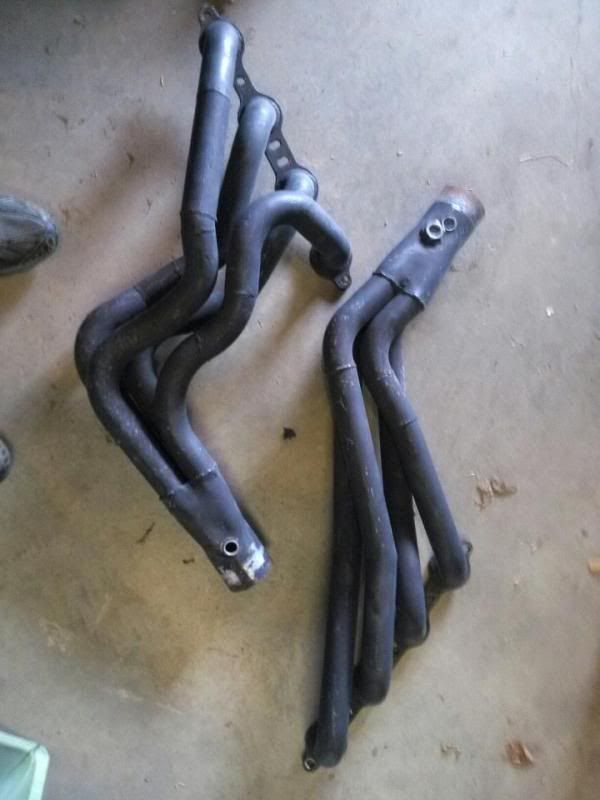 Still need to get caster camber plates so i can finish mounting the coil overs. Then it will be time to put the front on the ground. Screw that old metal barn door...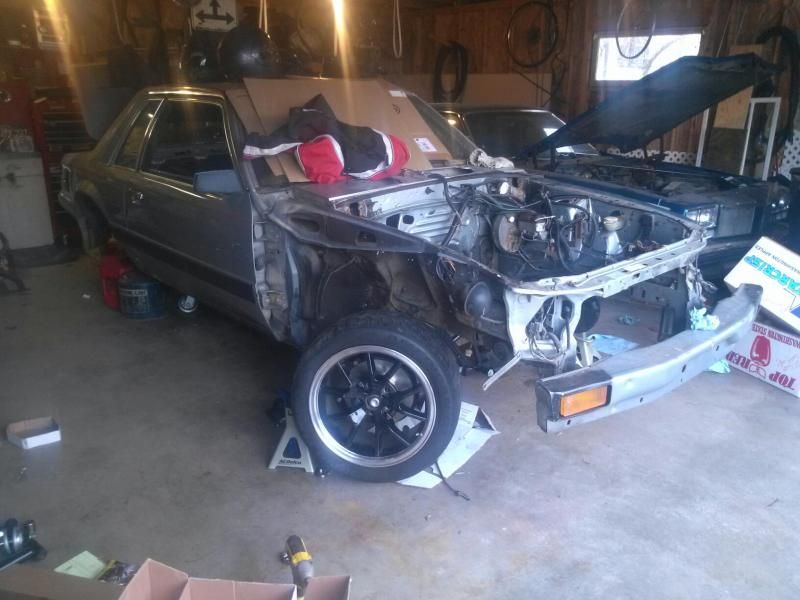 Texas Speed magic stick 3: 237/242 .603"/.609" 112 LSA cam for $160. Now I just need the valve train parts to handle it, LS6 intake and LS1 oil stuff to drop the motor in.
Some random pictures of things in it:
Kelly helping me with shortening an axel:
Just spent 700 bucks on new coil overs for the rear. Might have a partially assembled car by the end of next month. And yes, the car is no longer on the barn door. Thanks for Mr. Dosh, it has been scrapped.